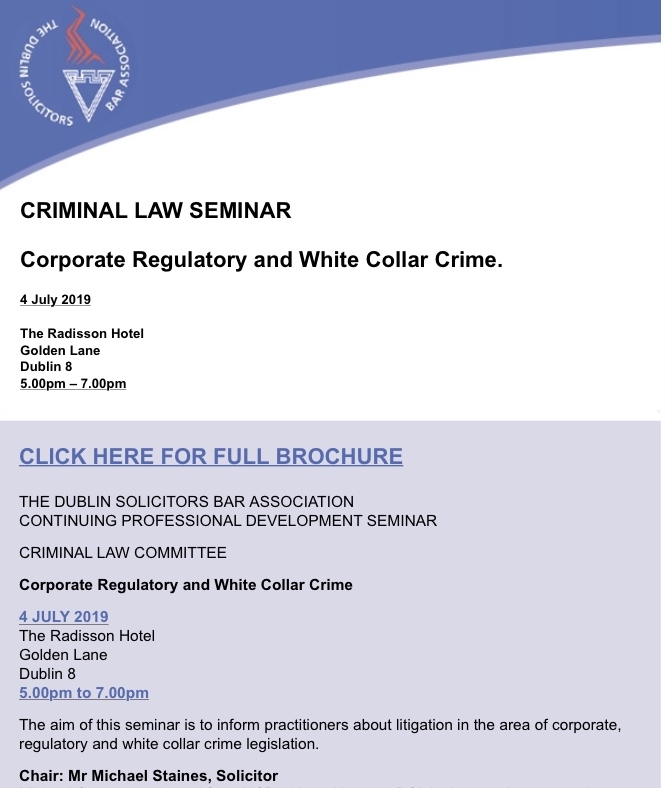 The Dublin Solicitors Bar Association's Criminal Law Committee will be hosting a Criminal Law Seminar on Corporate, Regulatory and White Collar Crime at the Radisson Hotel, Golden Lane on 4th July 2019 at 5pm.
Michael Staines will be chairing the Seminar and will be joined by speakers, Remy Farrell SC and Shelley Horan BL.
Ciara Hallinan, Solicitor of Michael J Staines & Company is Chair of the Criminal Law Committee of the DSBA.
Futher details available on the DSBA website.